July 7th, 2011 by
Jon Clements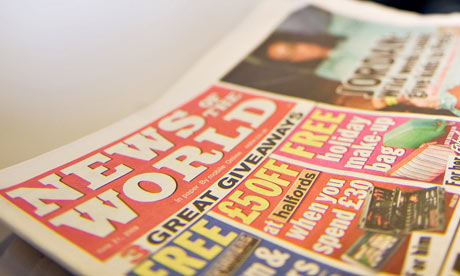 The biggest news story of the year to date has ended in the demise of one of the most successful and polarising publications of modern times.
Just minutes ago, we learned that News International will shut the News of the World, following days of revelations about phone hacking for news stories among dead soldiers' families and murder victim, Milly Dowler – causing a level of revulsion about media behaviour not seen since the Sun newspaper lied about Liverpool fans' behaviour in the Hillsborough football stadium disaster.
James Murdoch, Deputy Chief Operating Officer, News Corporation, and Chairman, News International – and Rupert Murdoch's son – made the announcement to staff, including the comment: "These are strong measures. They are made humbly and out of respect. I am convinced they are the right thing to do."
The complete absence of doing the right thing, dragging journalism to a more subterranean level than the proverbial gutter of the Red Top media and having the arrogance to believe that it could do so with impunity has brought a precipitous end to the "News of the Screws".
Why such a sudden move?
News International is in the process of closing the deal which would deliver it complete control of  broadcaster BSkyB. It doesn't  need day by day, wall to wall scandalous revelations about another part of the business to put that deal in jeopardy. That is, perhaps, the cynical view.
But with the editor at the time of the worst phone hacking behaviour – Rebekah Brooks, now CEO of News International – repeatedly in the sights of the media and politicians over the scandal, while maintaining Rupert Murdoch's support, something in the company's portfolio had to go. The News of the World was it.
Several million readers will, no doubt, miss the weekly dose of titillation the newspaper delivered. But it may be the day that a dark chapter in British journalism ended.
Jon Clements is a Chartered PR consultant specialising in B2B PR, corporate and marketing communications and is the founder of Metamorphic PR. Connect at: JonClements 'Jon Clements'