February 19th, 2010 by
Rob Brown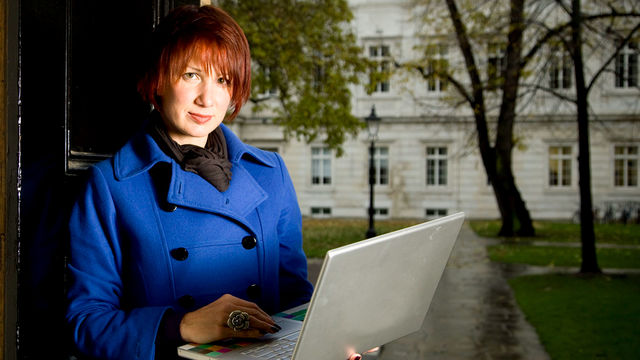 For the last three weeks the BBC Two series 'The Virtual Revolution' (7.15pm Saturday) has been a highlight of the week.  It charts the very real impact that the Internet has had on our lives and forecasts how it might develop as access spreads around the globe.   The list of interviewees is stellar; Tim Berners-Lee, Arianna Huffington, Clay Shirky, Jimmy Wales, Steve Wozniak, Biz Stone and Evan Williams are just a small selection.  All of this hosted by the brilliant Dr Aleks Krotoski.  It takes on the big questions around politics, privacy, society and relationships bringing genuine insight into the changes driven by the web.
The web isn't a channel like TV, radio or print it is so much more than that but it is critical that those involved in communications remember the residual power of conventional channels.  This series can be viewed on line but most are still watching on TV and tuning in on Saturdays at the point in time determined by the scheduler.  Mainstream media is still driving online traffic.   There is a very neat illustration of this if you take a look at Dr Aleks K's twitter following.  She was already a respected authority on-line; Guardian journalist, blogger, presenter of the excellent Guardian Tech Weekly podcast, however her twitter following  went through the vitual roof when this series went live on the 30th January. 
TV along with many of the strands of conventional media is a channel of the future as well as the past and digital channels sit comfortably alongside.  It is the final episode of the series tomorrow and you really dont want to miss it.  Make an appointment to view and get a smartphone or laptop in hand for those live watercooler conversations. 
Hashtag #bbcrevolution. We'll be virtually in the same room.
Rob Brown has worked in PR for over 20 years and for over fifteen years held senior PR positions within three major global advertising networks; Euro RSCG, McCann and TBWA. He launched his own business 'Rule 5' in MediaCityUK, Manchester in November 2012. Rob is the author of 'Public Relations and the Social Web' (2009), blogs for The Huffington Post and is joint editor of 'Share This Too' (2013).